Challenge Detail
Are you ready for a challenge? The 3 contestant who score the most points between 01.03.2023 and 31.05.2023 will win great prizes.

It`s very simple to attend
Capture from your mobile device as much as you can, collect more points than other competitors get your reward.
● Focus The Road Set the focus as the path by touching the screen.
● Clean Images Make sure that the vehicle hood and other objects are not visible in the image.
● Camera Direction Adjust the position of the camera to record the image parallel to the ground.
● Situations That Shouldn't Shoot Shooting should not be done in dark, rainy, snowy weather, when the image is blurred.
● Exact Location Location Services of your device must be on and precise.
Terms and conditions for the competition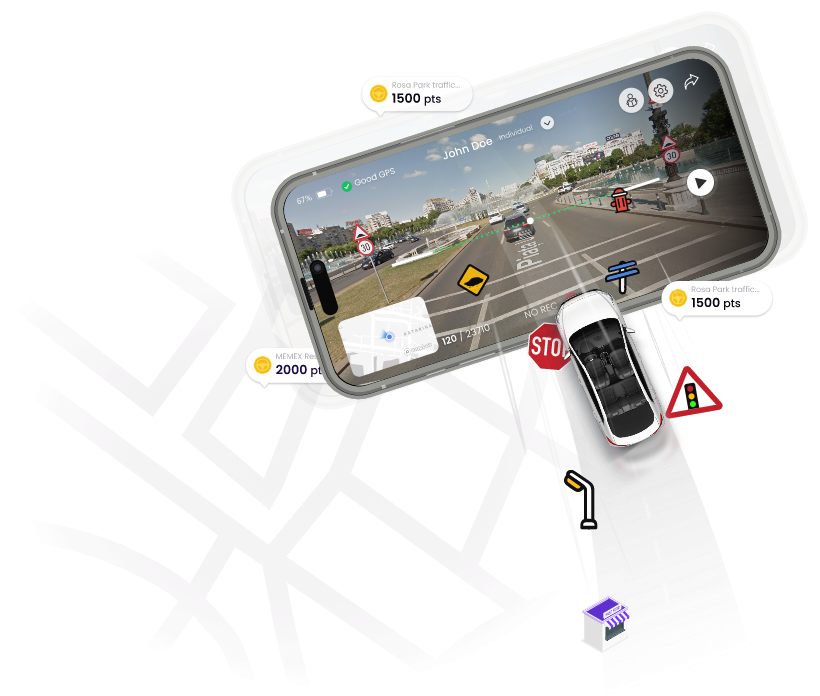 Frequently Asked Questions
A contest with prizes? That sounds exciting. When is it starting?
Our contest will take place between 01.03.2023 and 31.05.2023.
How will winners be selected?
You can collect points from your captures and take your place on the leaderboard. The first 3 of the leaderboard will get awarded.
And what are the rewards?
The user on top of the leaderboard will be awarded with a Xiaomi Scooter. Second will get a GoPro 360 Pro Max and we have a Beats Solo3 for third competitor.
Are there any special requirements for filming
To collect points from your shootings, they have to meet specifications like; shootings must be taken parallel to ground, must be clean and focused, and should not be taken in dark, rainy, snowy weather or fog.
What kind of cameras are accepted for the contest?
For the contest only shooting from mobile devices will be accepted. Download our app from AppStore or Play Store and start capturing
Follow Mapilio For More Prizes and Competitions!
You can win every time you shoot with Mapilio. Collect points, compete in the leaderboards and win.
Start sharing images and accessing map data now.
Mapilio is an independent provider of street-level imagery and map data, not affiliated with OpenStreetMap or any specific map platform.
---